I hoarded some cakes at Caffe Bene last month's Halloween hahahaha. I was with my son that day at SMX and right after attending a Halloween event by Nickelodeon, we visited Caffee Bene at the other side of the entrance of SMX, they have two café there, and one of them is Caffe Bene. I already ate a snacks here last year and same event haahaha. But the most special delights here are the cakes and gelatos. I haven't tried their coffee, but I will try it on my next visit.
In the early years, Caffe Bene is just a small kiosk here in SMX in SM Mall of Asia and then as time goes by, I see that the small kiosk café just turned into a full blown coffee shop. I visited their website and then I learned that they have some branches in the metro – Ayala, Eastwood City and in SMX.
Then I read from their website that Caffe Bene is the fastest growing coffee shop chain in South Korea.
oh…..its Korean pala
ok..will just paste this info that I found from their FB Page
"Caffé Bene is a Korean coffee chain that started in April 2008 serving Medium Roast coffee, freshly made Liège Waffles, Italian Gelato and other complementary menus. Since then, Caffé Bene has grown to more than 1,000 stores making it the Largest and Fastest Growing Korean coffee shop chain."
and OMG. they have a KPOP music video
check -
Ok lets go back to this blog post haahaha.
Hello! Caffe Bene in SMX!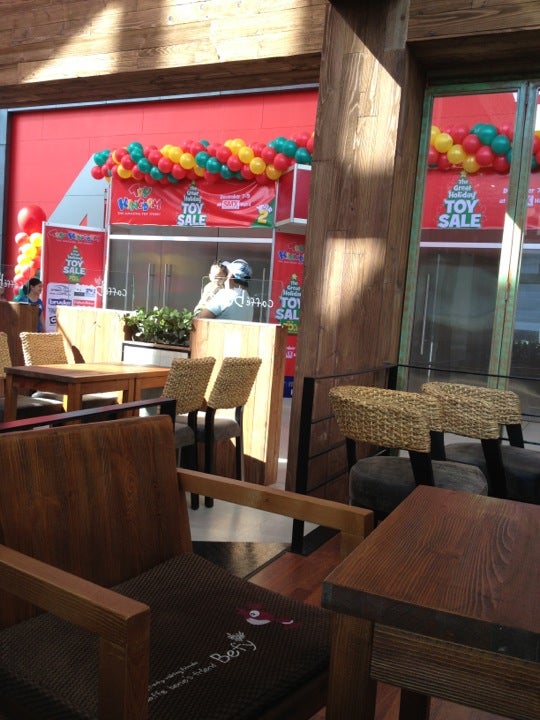 pic by
Candy B.
Here's the dining area at SMX
here are the cakes displayed at the counter, I bought some of it and took it home
Chocolate Cake
Pandesal
Yummy Banana Cake
oh..my son loves this.
Strawberry Cheese Cake
Mango Crunch
Choco Malt Mallows
Bacon and Egg sandwich
Ensaymada balls
you know that after buying a total of Php1000 cakes here in Caffe Bene, I just got a luck to eat this ensaymada at home.. I went out of town after the day I bought this and when I arrived home after 3 days, all cakes are gone! haahahah. mabenta sa bahay!
I love Caffe Bene because their cakes are so affordable!
Thanks to this guy for helping me calculate all my cakes
I will try your drinks soon.
So after ordering the cakes…I saw that they also sell gelatos…
Ok must try this in my next visit.
Have you tried Caffe Bene before?
if yes..then post a review below
Caffe Bene
website:
http://caffebene.com.ph/
Facebook:
http://www.facebook.com/caffebeneph
Foursquare:
https://foursquare.com/v/caff%C3%A9-bene/50891e62e4b017344b7035e8