by: John Bautista

To all monster Fans out there. A new and exciting promotion has been set, to meet and greet a famous
person up-close and personal. The Japan Experience with Ken Block. A grand experience
to be one of the passenger for the car race event and exhibition.
Ken Block competed in many action packed and thrilling sports events which are skateboarding, snowboarding, and motocross, a professional rally driver, one of the co-founders of DC Shoes and a certified Monster member.
Monster Energy supports the platform in building the young generation to be the next Pros, the scene,
athletes, bands and the like as they promote concerts and thrilling events. Moreover, Monster isn't there just to give jackets, shirts and apparels but the wild experience of parties and exciting events that can be made possible.
In this light, Monster provides opportunity to all fans across the globe to experience great activities beyond their wildest imagination.
Ms. Ellen Adarna the Monster muse was also there to participate and accepted a short interview on why she picked monster energy above all.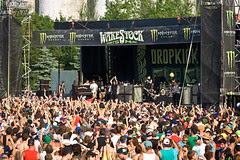 Ken Block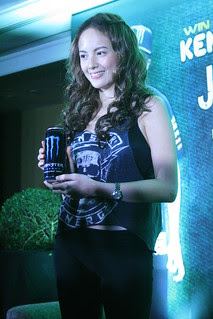 Ellen Adarna
Plugging in the mechanics to join this one time exhilarating experience with the Monster Muse and Ken Block in Japan.
Contest Mechanics:
1.Buy a Monster Energy Drink at any participating store nationwide.
2.Text "MONSTER
" to 2600.
3.The complete details of the mechanics can be found at
www.monsterenergy.com.
Monster Energy will fly to Japan with 3 lucky fans to
experience the meed rally and ride with gymkhana
specialist Ken Block with Ellen Adarna.
The best opportunity and offer for all monster fans out there in showcasing Ken's Ford Fiesta ST car across the country and exhibiting in the two final days of Gymkhana on July 26 and 27.
Who's up for the Monster Challenge?
#MonsterEnergy #KenBlockJapan
for more events, log on to
www.monsterenergy.com