If you are Youtuber, a vlogger, or a fan, a viewer of Youtube stars, then you should not miss this blog post because there's an upcoming event called ITS A GIRL THING, its a festival of online celebrities that started in Singapore and now they are coming here in Manila for a 2nd leg of their festival tour to bring the local and international online stars.
This event is produced by Branded, the same producers of Yotube FanFest and in collaboration with Globe Live, they've collab together for another big festival to help inspire, educate and empower our teenage girls through events, meet and greet, workshop, live forum and brand experiences.
They revealed that Bethany Mota, Remi Cruz and Niomi Smart are coming here in Manila for the ITS A GIRL THING festival and also our local online celebs Janina Vela, Kiana Valenciano, Pamela Swing, Abby Asistio, Renee Dominique and Riva Quenery will be there to join.
The event is to have a Filipina launch of an inspirational platform of self-discovery that explores what it is to be a girl, a share experience of ideas on how to turn dreams into a reality. The multicultural and inclusive event empowers women as a united community; promotes positive personal development and explores key social issues such as anti-bullying, positive body image, racism, cultural challenges and opportunities, self-worth and the expectations of the future.
ITS A GIRL THING will be on November 18, 2017. More details will be revealed soon for the venue and also how to get in at the event.
Branded and Globe also shared to us that there will be more guest to be added, so watch out for more details!
( im on a fan boy moment when I saw Niomi Smart's video message at the event launch, so weird, Im the only person who went fanboy mode! hahaha)
Niomi Smart
https://www.youtube.com/user/MissRemiAshten
With wellness, mindfulness and a balanced lifestyle at the forefront of everything she does, Niomi Smart is a lifestyle blogger who inspires a global audience to look, live and feel better. From sharing her own plant-based recipes and easy-to- adopt fitness regimes to her natural makeup, beauty routines and simple chic fashion, Niomi's YouTube channel, Instagram and blog are the perfect one-stop place for all things smart living. Niomi has amassed a loyal audience of more than 1.7 million followers on her YouTube channel and 1.8 million followers on her Instagram. Her popular video series 'What I Eat In A Day' inspired Niomi to write her own healthy recipe book 'Eat Smart', which was released in September2016.
Remi Cruz
https://www.youtube.com/user/MissRemiAshten
Remi Cruz, aka Miss Remi Ashten or Remlife, is a Southern California native with a zest for life. As a lifestyle creator, Remi is one of the fastest growing influencers and bloggers in the space. Remi is proud to be a Korean/American, and encourages her viewers to enjoy life and spread confidence. Remi's DIY have landed her spots on The Today Show and Pop Sugar, and she has her own tutorials on the Good Housekeeping Website. She's been featured on the covers of Trend Magazine and Local Wolves. She cares a lot about social good and has worked with organizations such as the Thirst Project and DoSomething.Org, and has partnered with a number of impressive brands such as Ikea, Skype, Acuvue, and Tresemme. Remi is currently developing a couple of secret projects for her fans.
Kiana Valenciano
https://www.youtube.com/channel/UC2-WSztHA_73vCGJknrrYww
Kiana Valenciano was seven when she bagged Awit Awards' Best Christmas Recording and Best Child Recording Artist trophies for a song her father, Philippine music icon Gary V, composed. Fast forward to 2017, she has won several music awards and has created her own music brand with songs she co-wrote like "Circles", chart-topping "Does She Know" and soon-to-be-released "Misfits." Known online as @kianavee, she was chosen by the Australian makeup brand, BYS, to be their first Filipina brand endorser as she is a beautiful performing and recording artist and has amassed a sizeable following because of her unique fashion style.
Janina Vela
https://www.youtube.com/janinavela
Janina is an 18-year old YouTube and Social Media Influencer. She started at 15 and three years after, has grown her YouTube channel to more than 350,000 subscribers. Janina loves everything connected to beauty, fashion and music. She makes videos on make-up tutorials, diy's, and vlogs on her teen adventures. She won Top Beauty Vlogger in the recent Asia Influence award held in Kuala Lumpur, Malaysia.
She is a Disney Ambassador and is the newest host for Disney 365. Her passion is to be a positive influence to her generation, to inspire them to be confident in their own skin and encourage them to be beautiful inside out.
Abby Asistio
https://www.youtube.com/channel/UCvFPPEKcQ-Z0lChpknxhluA
Abby Asistio is a singer, songwriter and a TV host. She has produced and composed songs like "Tagpuan". As a host she was part of TV5's "Tekno Trip" with KC Montero. She is also an advocate of Alopecia Areata. The disease struck her when she was 4, and she has continuously been campaigning for awareness. In 2012, she was one of the ten finalists of Dove's Real Beauty campaign. In 2013, Abby was chosen as one of the 30 young achievers under 30 by Meg Magazine. Recently, she was invited to meet Mark Zuckerberg during Facebook's 12 Friends Day Anniversary.
Pamela Kristen Swing
https://www.youtube.com/user/phamswing
Pamela Swing's every video is an endless happy conversation. This Thomasian vlogger shares facts about herself, hauls, challenges, daily vlogs and other remarkable experiences. There is no doubt that she is one of the awesome Pinay YouTubers to turn to when it comes to giving the ultimate good vibes.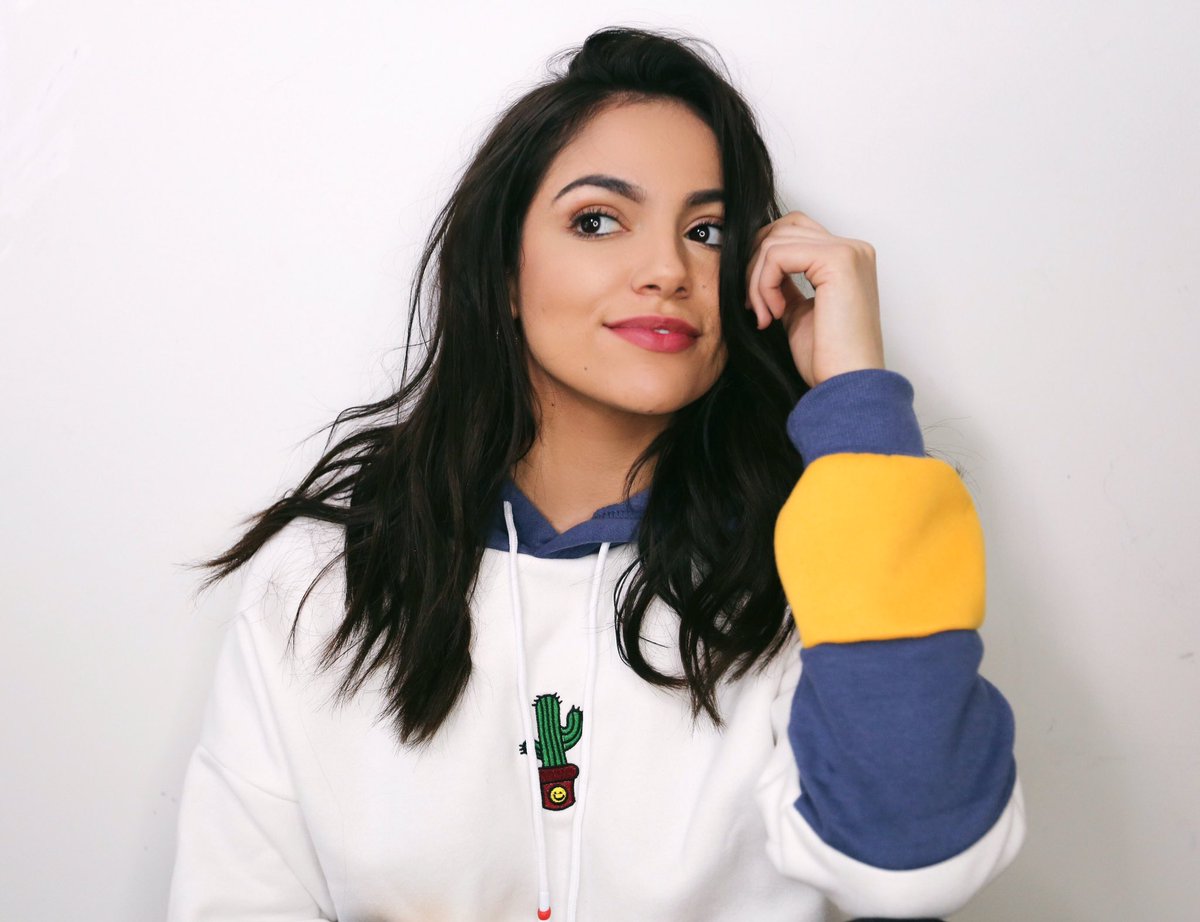 Bethany Mota
https://www.youtube.com/user/Macbarbie07
YouTube superstar and entrepreneur Bethany Mota has become one of the most powerful voices in social and new media. Today, Mota's YouTube channel has more than 10 million subscribers, and her videos have been viewed close to a billion times. Having grown into a true trendsetter, she also has three million dedicated followers on Twitter and five million followers on Instagram, to total a combined social audience of more than 22 million. Bethany is a designer, entrepreneur, and was named two years in a row by Time Magazine as one of the most influential teens in the world and interviewed the President of the United States. Mota can also add Author to her long list of accomplishments, having released her first book "Make Your Mind Up", in June 2017. What's next for this digital superstar?
Renee Dominique
www.youtube.com/heyimreneeee
Singer/ songwriter Renee Dominique is an uprising artist who is known for her music and beautifully created videos on YouTube that features her unique voice and style in covering the classic music of the Beatles, Carpenters and many other hits. Her talent in music, gives her millions of views on songs that inspired and touched the hearts of people of all ages, throughout Asia, America and many parts of the world.
She is into acting, dancing, vlogging and is invited to different events for inspirational talks. Her recent trip to New York gave her the opportunity to share love, and service to reach out to homeless girls in a Transformation Camp. Reneé Dominique is also a part of the Star Magic family of ABS_CBN and currently working on her Music Album that features her Original Songs.
Riva Quenery
https://www.youtube.com/user/pleasecherrytop
Riva Quenery is out to conquer the world! The girl next door with the sizzling showbiz career is well on her way. One of today's most prominent online influencers, this gorgeous millennial can dance, act, and create content that charms and captivates her many many followers.