Its my 5th time to get my haircut here in Headway Salon in SM Mall of Asia, my regular haircut is barbers cut (and its forever barbers cut) + shampoo service. I always pay Php250 here for the two hair service and plus Php50 for the barbers tip and if ever his back massage to me is good, I always add another Php50 as tip. heheheh.
Its my first time to post a blog about my visit in Headway Salon, I always mention it and post a pic in my Instagram, but I haven't posted yet here in my blog. Maybe next time, I will get the name of my barber there, para may regular hair cutter na ko.
I regularly get my hair cut in SM Bacoor, SM Megamall, Shangrila Plaza and here in SM Mall of Asia.
I visit the barber shop or a salon whenever I drop by a visit in a mall, I just make sure I have 1 hour extra time before going to my next agenda.
Last week, I was one hour away for the Solaire's bloggers party, I decided to visit Headway Salon in SM MOA to get a nice make over before going to a party, because I'm already a "dugyot" person after surfing the EDSA traffic for two hours and walked under the head of the sun in Q.C.
Barbers cut is the fastest and smoothest hair cut service in all salons or barber shop, but that depends on the person who holds the clipper or scissors. The best hair cutters are those people who are in their mid-age, the oldies are good too, but they are slow and uses bigger scissors hahaha.
And after one hour….I'm now a new person! hehehe.
I always get the shampoo service, because I want the feeling of a new bath person after a hair cut.
Thanks Headway Salon for this pogi make over hahaha!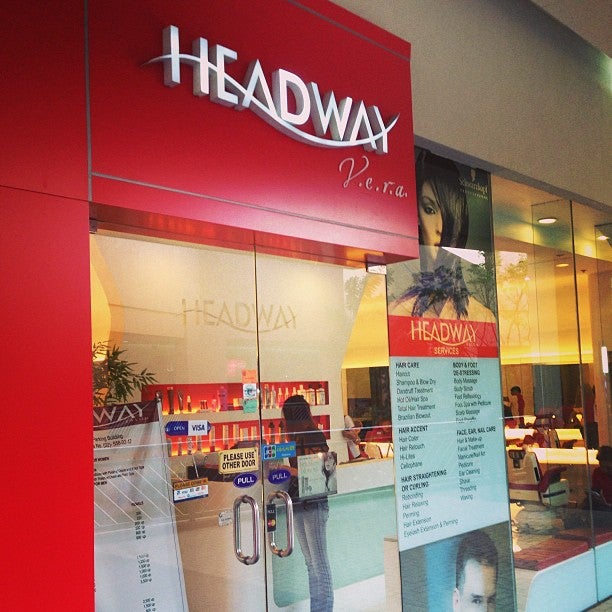 photo by Miguel E. via Fourquare
Headway Salon
Facebook:
https://www.facebook.com/pages/Headway-Salon/194501560573395?id=194501560573395&sk=info
Foursquare:
https://foursquare.com/v/headway-barber-shop--salon/4c5e69a185a1e21e31515c11